Blogging is awesome.
This is especially true for affiliates and business owners.
It helps you build trust, expertise and earn passive income online.
This step by step guide will help anyone who wants to create a blog online. No prior experience needed.
We're using WordPress to create the blog. And you can turn a WordPress blog into anything.
Let's see how to go from ideas to a blog that makes you money.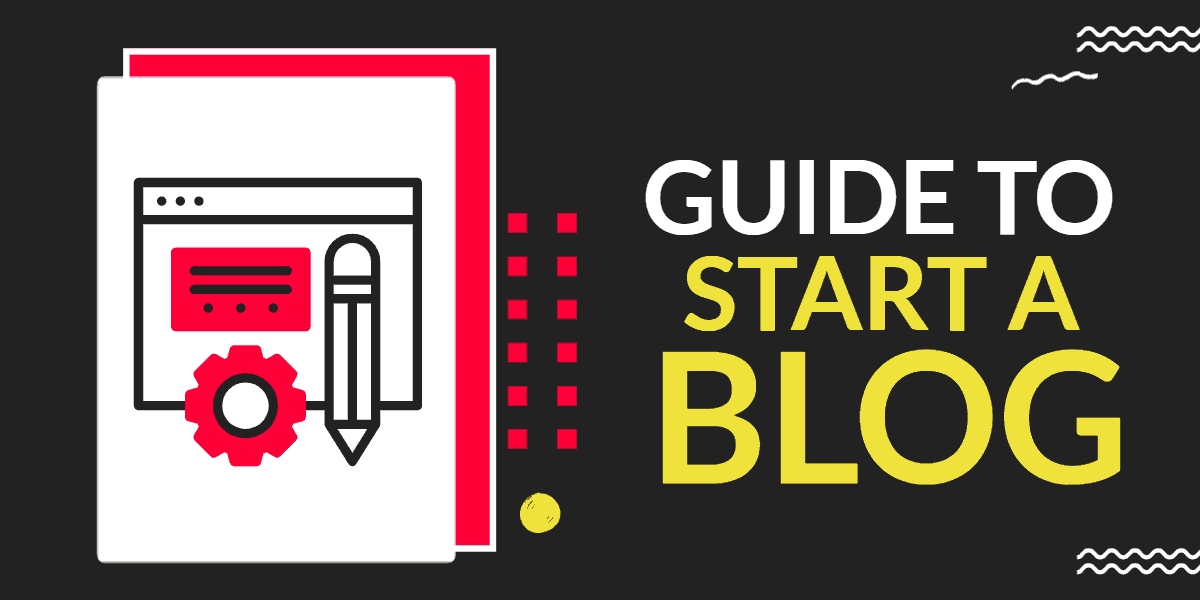 Step by Step Tutorial to Start A Money-Making Blog
STEP 1: Find what to blog about
You make money blogging with your content. So, you need to know what type of content makes money online.
I cover this in-depth in my post on how to find topics to blog on. For the sake of this tutorial, I'll summarize what you need to know:
write about problems you can help people fix.
talk about a topic people will be interested in for years to come.
pick a topic people do search for and talk about online.
Things like:
how to make passive income online.
Personal finance: making money, saving money, investing.
Health & Fitness: home fitness without equipment, healthy foods, etc…
Blog about something you know or you can hire someone to write about for you.
Find a list of popular topics reading the post I referenced earlier.
Step 2: Start Your Blog on A Reliable Host
To create your website, I recommend A2 Hosting or Cloudways.
My #1 Recommendation is Cloudways. Here's why:
Affordable to start and no price increase on renewals.
Speed-focused VPS setup that loads your site fast.
Advanced built-in security and server management.
The only problem is that Cloudways gives you full control over the server droplets. That's what scares people. That's the primary reason Cloudways is not always recommended on "how to start a blog" but rather on "how to speed up your blog".
I understand that the fear is real. And for beginners, too many toggle buttons can be confusing. That's why I also recommend A2 Hosting for complete beginners.
So, in this tutorial, I'll show you how to start a blog with A2 hosting. If you opt for Cloudways, follow the Cloudways discount tutorial here, then continue on Step 3.
It's more likely that you'll end up switching to Cloudways anyway. But you can always lock a low price on A2 Hosting for up to 3 years. It's risk-free with a 30 days full money-back guarantee; then anytime pro-rated refund.
Ready! Let's go.
Step 2.1: Get a domain for your blog
You need a domain name or an address for your blog.
A domain name is your website address. The same way people can find me at my home address, someone entering askeustache.com in a web browser will find my website. It is my domain name or website address.
Just make sure that your chosen domain name:
is not copyrighted by someone else.
is not already taken or a similar domain name taken.
One safe way is to choose a domain name is to choose one related to your real name. For example, my name is Pierre Eustache, my domain name is AskEustache.com.
Step 2.2: Pick the best hosting plan that fits your need
Go to A2 Hosting.
Choose shared hosting and pick the plans that fit your needs. You can start with the "Startup" plan and upgrade later if needed.
Step 2.3: Set up your domain name
In the next window,
choose "register a domain name" if you want a new domain name to be registered and linked to your hosting plan.
choose "transfer your domain…" if you have a domain name and want to transfer it to A2 Hosting. Or
choose "I will use my existing…" if you just want to update the name server to use your existing domain with A2 Hosting.
Once you're ready to go, click "continue" at the bottom of the page.
Step 2.4: Fine-tune purchase and Install WordPress
WordPress is one of the best Content Management System to start a blog with. It is actively maintained and suitable for content website or blog.
On this page, A2 Hosting is trying to sell you more things. Maybe Things you don't want yet. But don't skip it altogether. This page has settings that you need.
Choose a server location in a country near most of your targeted audience.
Then, choose to auto-install WordPress.
Please note your auto-generated password.
Once you're done. Click "Next" in the sidebar menu.
You'll see a review of your purchase with the renewal rate, the discount you received, and the price you're gonna pay.
Click "Checkout" to complete the purchase.
Good job! Your blog is installed!
Step 3: Set up new WordPress site
You can check what will be visible by the public at your domain name. To see the back-end where you can configure WordPress and write blog posts, add /wp-admin/ to your domain name and log in.
Step 3.1 : Dress your new site with a theme with a stylish theme.
You can find free themes in WordPress dashboard, under the "themes" menu. But the end result is that, often, your website look like thousand of other sites around.
Install a theme you can customize. I use and recommend GeneratePress. It is fast, actively maintained. It's free.
Step 3.2: Choose the best WordPress settings
In the sidebar menu in your site dashboard, go to settings > general.
1.- Add your site title and description.
2.- Disable user registration if you'll not use it. It's often a security breach with vulnerable plugins.
Next go permalinks and choose "Post Name". It will remove date from your URL structure. It's useful for SEO. Especially when you update your posts to be relevant.
Step 4.- Install Essential Plugins
Go to "Plugins" in left sidebar menu and "Add new".
The only essential plugin I found is an SEO plugin. Search for Yoast SEO or RankMath. I use Yoast SEO on AskEustache.
Click Install. Then Activate the plugin.
Step 5.- Write blog posts optimized to get traffic
You started a blog on a platform that makes your website load fast. Focus on your content now and write them so they convert into sales.
Read this tutorial next: how to write blog posts that makes money.
Step 6.- Promote your website to get traffic
Over time, your post optimized for SEO with get traffic from Google, Bing, and other search engines.
But you need to promote your blog actively to get traffic in its early days.
The best options are:
Create a vertical image for your blog and share it on Pinterest. Tailwind can help you create that image and schedule it to be posted at the right time.
Share your posts on social media such as Twitter, Facebook, and LinkedIn.
Step 7.- Convert your traffic into subscribers and sales
You make money when:
someone watches ads on your blog. (easiest method but not recommended for most cases)
someone buys a product after clicking your affiliate links.
someone buys your products.
Write solution oriented content so your visitors buys the products you recommend to fix their problems.
… To make sustainable income, learn how to get email subscribers to build a community that buys from you.
That's it! Seven steps to build a blog that makes money.
Suggested read:
Enjoyed what you've read? Share it with your friends.