How to choose a niche for affiliate marketing?
Affiliate marketing is one of the best ways to earn passive income online.
Some affiliate programs will pay you a monthly recurring commission as long as referred customers stay active. You can start with low to no investment and get a high return on investment (money and/or time invested).
Even with flat-rate affiliate programs, producing content in a profitable affiliate niche, you can earn huge money with monthly targeted SEO traffic.
In this post, I'll discuss the best 10 profitable affiliate niche ideas.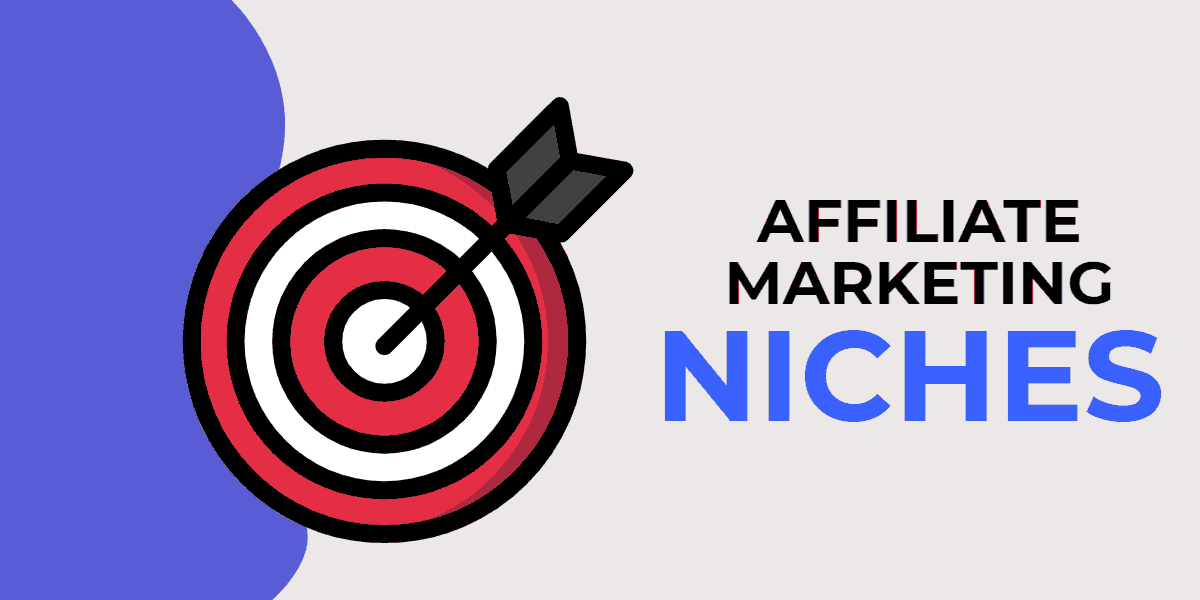 Table Of Contents
How to Choose A Niche For Affiliate Marketing?
A quick reminder of what affiliate marketing is: it's getting paid for promoting and selling someone else's product.
Therefore, you're not into building a niche as an affiliate marketer. Your job is to reach the audience the product is intended to and get them to trust you with recommendations that benefit them.
So, affiliate marketing is about helping people to solve their problems.
With affiliate marketing niches, you're promoting affiliate products to a segment of a market. By focusing on a segment of the population, you can focus on problems they are facing and help them fix them. It is also easier to build an audience that trusts you on the topic and follows your recommendations.
A focused niche will also help you craft high-converting sales funnels.
In most cases, to make money with affiliate marketing, you NEED to promote products in a specific niche. Here's how to find a niche for affiliate marketing:
Earnings potential: how many affiliate programs are in that niche? How much do they pay? What is the typical conversion rate?
evergreen demand: Are there products that you can sell anytime that will make you more money?
value proposition: Can you present that product so your reader benefits?
I get into "how to choose a niche for affiliate marketing" before diving into the actual "list of 10 profitable affiliate niches". Why?
You're more likely to find the best niches for you by analyzing the market, your strength, and your competition. We don't have to write about the same thing. That would create a tough competition with no winner.
Ready to start and grow your business?
Start a website, run email marketing, sell online courses, all in one place.
For a limited time, get 15% off 12 months of paid plans
How to Find Profitable Affiliate Niches With Low Competition
To find affiliate niches with low competition, you have to join the trends before anyone else.
At times, all niches with revenue potential will get increasing competition.
But when you write about a product launch, an emerging trend, there's little to no competition.
You can also find low-competition affiliate niches by niching down.
Let's say you wanted to produce content about web hosting but it is too competitive. You can start writing about hosting for static sites, hosting for WordPress, etc… You write about a segment of the market where big players ain't interested. (The examples I took are already competitive niches, to be honest.)
For me, I am the first targeted persona of my website. If I had a problem and find a solution, probably hundreds of people had it too and I write about the solution.
You can read questions people ask on forums such as Quora, and Reddit and reviews they left on Amazon.
Best Niches For Affiliate Marketing
The best affiliate niches in that list have high-earning potential and evergreen demand.
The most popular niches are related to your money, your health, and your relations. Those are the most important things for humankind.
Find a problem in one of these areas and you find a profitable niche for affiliate marketing. Or find a hobby, a desire to fulfill.
There's huge demand when there's a problem and desire. Also, keep in mind that there are niches in niches.
Find ways to attract a specific segment of a niche if it's too competitive.
Here are our picks of the best niches for affiliate marketing:
Search Engine Optimization
Online Marketing
WordPress
Education
Hosting
Photography
Home Décor
Gardening
Personal Finance
Health & Fitness
Tech
Pet Care
Let's review these affiliate niches.
Search Engine Optimization Niche
SEO is here to stay.
People are using search engines, and SEO is the process of optimizing websites to appear on the first pages of search results. But SEO is also always changing, and always evolving.
People need tools and courses to stay in the game.
So, this is a huge opportunity to start an affiliate website in SEO niches.
Learn more about SEO affiliate programs you can promote.
You'll find high-paying courses and software to promote. The SEO software often pays recurring affiliate commissions and has a low churn rate. When a website owner adopts an SEO tool, they usually stay for years.
Online Marketing Niche
Nowadays, online advertising beats most other ways to advertise a product.
Therefore, online marketing is one of the best affiliate marketing niches where there's money to be made.
Need some examples of affiliate programs for that niche? Read these posts:
Promote tools that help in reaching users and increase conversion such as email marketing tools, sales funnels, live chat software, etc…
Most of these programs also pay monthly repeated commissions per sale.
WordPress Niche
WordPress is a Content Management Platform used by more than 50% of website owners.
You can write about WordPress and reach a large audience. Also, WordPress is related to blogging, you can promote affiliate programs for hosting companies, email platforms, SEO plugins, etc…
Here are some ideas of WordPress topics you can cover:
Themes and Plugins review to add functionalities to WordPress and get a unique appearance.
Tutorials on how to code PHP functions to extend WordPress without plugins.
Tutorials on using WordPress to blog and sell.
There are a lot of opportunities in the WordPress niche.
Education Niche
Online education is a growing trend. More and more people are looking for courses online to learn skills in the comfort of their homes.
You can also promote platforms and tools for teachers and coaches.
Online course platforms pay up to 30% recurring commission per sale. E-learning platforms will pay you per student registration or course sale.
Also, education is one of the most popular topics on Pinterest. So, by leveraging Pinterest for traffic, you can skyrocket an affiliate website in the education niche.
Hosting Niche
With web hosting affiliate programs, you can get:
High-paying affiliate commissions up to $7500 per sale.
Monthly recurring commissions per referral.
Most hosting affiliate products sell at $3.99 per month and affiliate earns up to $200 per sale. It is because of the commitment to annual plans and upsells.
With high-earning opportunities, the affiliate hosting niche is very competitive.
Fortunately, the hosting niche is related to blogging, WordPress, and online marketing. You can review hosting solutions to help your audience make better choices.
Photography Niche
Photography is one of the best affiliate niches.
You'll talk about photography tips, gears, and resources for photographers that may interest pros and newbies.
Here are some ideas:
Techniques to take pro-looking photos with your phone or DSLR camera.
software and gear reviews for photographers (including unboxing).
There are different ways to make money with photography affiliate programs.
recommending sites to get stock photos.
promoting cameras, lenses, and other photography gear.
etc…
Photography is one of those niches with high-ticket items you can promote. A camera can cost $1000 and a camera lens $3000.
Home Decor Niche
You can make $100 per sale promoting a mattress online.
It is an example of how profitable the home decor niche can be for affiliate marketing.
Things in a house need to be changed. People are also redecorating houses to resell.
You can promote affiliate products related to home decor and profit online.
Gardening Niche
I love to grow my food.
It is simple to do. You can plant in your backyard, in buckets, etc… It is accessible to anyone and it is a growing trend.
So, you can start an affiliate website in the gardening niche and make a lot of profits.
First, it is one of the most popular topics on Pinterest. Also, there are a lot of monthly searches related to home and garden. Therefore, you can kick off a blog in an affiliate niche with high-traffic potential.
You can promote gardening equipment and plant seeds.
Besides, home gardening is a high-traffic niche that can be monetized with ads.
Personal Finance Niche
Personal finance affiliate programs pay huge commissions per lead and/or per sale.
You can make a lot of money promoting products people can use to manage their money and get a return on their investments.
It is a competitive niche with a lot of traffic and revenue opportunities.
You can review online banks, accounting software, credit cards, investment apps, savings apps, online business opportunities, etc…
You'll find affiliate programs that pay $50, $100, or $200 per lead.
Always disclose the risks of investments and give honest recommendations.
Health & Fitness Niche
We want to stay healthy. In the health and fitness niche, you can talk about what a person can do to stay healthy and fit.
It includes diet and nutrition, workspace improvement, beauty, psychology, massages, muscle building, and fitness.
It is a competitive topic, but if you target an affiliate niche such as weight loss or yoga, you can reach a lot of people and avoid some of the competition.
Let's say you decide to write on fitness, you can recommend phone apps, coaching programs, fitness gear, etc…
Beauty Niche
Men and women give a lot of importance to their looks nowadays.
Beauty is one of the top ten topics on Pinterest. For me, being popular on Pinterest = high-traffic potential and a huge audience.
People look for inspiration on Pinterest and are more likely ready to buy.
You can also get a lot of traffic from search engines and other social media platforms.
Sub-topics you can cover include haircare, makeup, nail style, watches, and fashion.
Tech Niche
Technology is part of our daily life.
You can review tech gadgets and write tutorials to help users fix problems related to technology.
It is one of the top ten topics on Pinterest where you can drive a lot of traffic.
You can create a lot of posts targeted at different groups such as:
pricing; ex: best budget phones with HD screen
platform; ex: best photo apps for android.
technical; ex: 10 easy-to-use video editing apps.
In this affiliate marketing niche, you can promote tools for video conferencing, business software, phones, and laptops among others.
Pet Care Niche
You can help pet owners with an affiliate business that compares pet products.
In this affiliate marketing niche, promote pet foods, clothes, pet grooming devices, and accessories.
Pet owners want the best for their pets.
Pet owners will do a better job maintaining an affiliate site in the pet care niche. However, you can outsource content creation to grow faster.
Food & Beverages Niche
Food bloggers are reputed for sharing income from display ads online. But it is also a profitable niche for affiliate marketing.
You can promote food delivery services, programs that give discounts and cashback on purchases, kitchen equipment, etc…
You can share recipes and nutrition facts and recommend Amazon or other online stores to get equipment and ingredients.
How to Profit From The Best Affiliate Niches
I deliberately talk about broad affiliate niches.
They are proven effective topics to write about.
You can narrow it down to more specific sub-topics and get more impact.
To profit from the best affiliate niches:
search for long-tail keywords for affiliate marketing to get highly targeted search traffic and lower competition.
create high-converting affiliate landing pages.
address fears and objections to trigger buying-decision so your readers don't keep on searching somewhere else.
I'll close this post with this reminder: There are niches in niches.
Go beyond the best 10 affiliate niches in this post and grow your affiliate income.