The best way to earn sustainable blogging income is to pick a profitable niche.
I've come to learn how important it is the hard way. Still, It's never too late to make the right choice.
I changed my blog topic three times. Because I failed to write about blog topics that make money, my blog wasn't a success.
Then, I failed to narrow it down to the right niche.
You don't have to.
Hopefully, after those attempts and some research, I finally got it.
All of this proved one thing to me…
It's never too late to shift to blog subjects that make money, but it's best to get it while you start your blog as a business.
Where you're at in the process of building a blog? Either way…
In this post, you'll find the best topics to write about. You'll learn how to find a niche to blog about where you can help people and make a profit.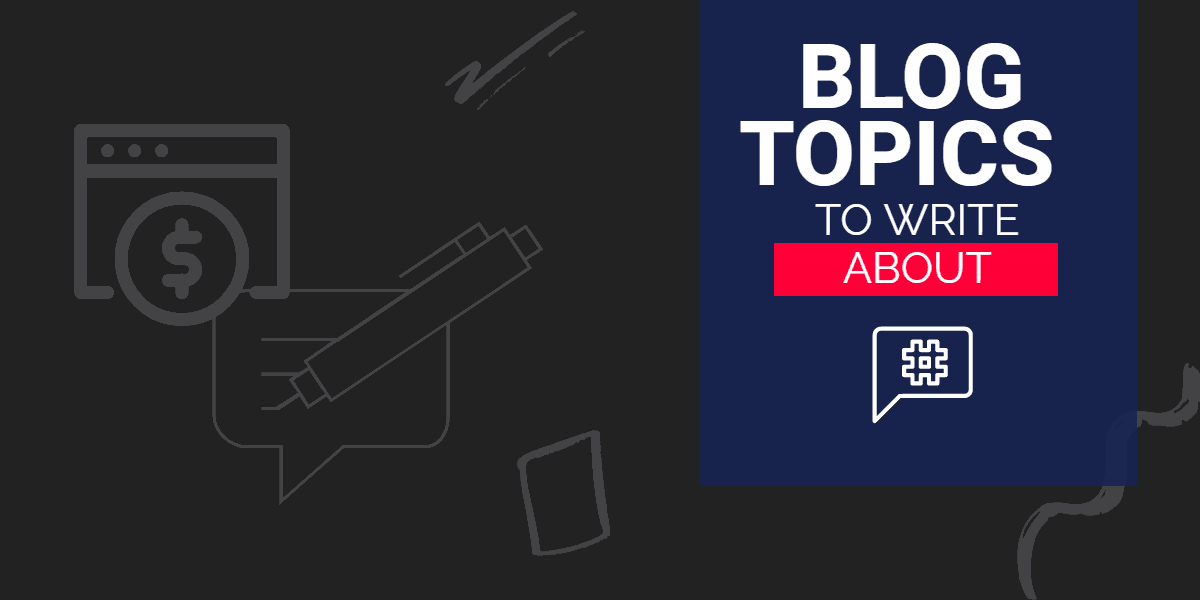 Frequently Asked Questions
Ready to start and grow your business?
Start a website, run email marketing, sell online courses, all in one place.
For a limited time, get 15% off 12 months of paid plans
What to blog about to make money?
There's a blog about almost any subject: personal finance, parenting, food, fitness, etc…
However, when it comes to finding a niche for you to blog about to make money…
It's all about the right balance.
What do I mean by that?
Sometimes, there's a topic you're passionate about; subjects you could talk about for years. But, is it one of these topics where you can make real money?
The thing is…
If you blog to make money, don't follow your passion if it's not profitable. Don't start in a blog niche with high CPC ads and big affiliate commissions, you have no interest in either.
Blogging is not a quick way to be rich. It takes time.
A profitable blog may have 50 to 200 posts. It may take 3 months to 1 year to start getting enough traffic to make a profit. You'd feel overwhelmed, run out of ideas, and maybe give up if you don't blog about something you know.
There's the other side. You blog about something you're passionate about, but it's not profitable. You may write 200 posts, get traffic, and see no money for your hard work.
It's all about finding a balance between passion and profit. Or even profit and knowledge; because you can build a blog in a niche that makes money even if you're not passionate about the subject.
How to Find Topics To Write About?
Just follow those three steps:
List what you know you could write about.
In the list, search for topics where you can make a profit.
Verify that it is a viable topic worth blogging about.
Let's elaborate.
Step 1 - Find out what you know
The first step is to find out what you know. As we discussed earlier, blogging is a long-term business. You'll write blog posts for years.
Take a notebook and write 5 things you know you could write 10 posts about to start. (There's a list of blog niche ideas at the end of the post to help you).
Example: parenting, how to teach, how to be confident, online business, fitness exercises, etc…
Step 2 - Find out what is profitable
Then, the profitable blog topic is the one that passes the following tests:
There's traffic potential: you make money with your blog when people visit it. So, the topic must have the potential to receive traffic. You can use an SEO tool like Semrush to get an estimation of searches per month for the keywords. You can also search on Pinterest to know if it is a popular blog subject. Go to pinterest.com/categories/ for broad blog topics. You can then dig down for specific sub-topics.
There's a Need or passion: you make money with your blog when your content fixes a problem or feeds a passion. Your audience will buy products you recommend if they have a problem worth paying for a solution. Or, they will buy things they are passionate about: t-shirts with slogans they can relate to, camera gear for travel, etc…
Product availability: You earn blogging recommending products (either the one you create or affiliate products), display ads (where advertisers recommend products), or offering services. One way to see if your blog topic is profitable is to go to Semrush, enter the keyword, and look for CPC for related keywords.
What if you end up with more than one topic?
If they are related, you can start a single blog about them. Each of them would be a category. ex: saving money, working from home for students.
Otherwise, it is recommended to start a blog for each of these topics. To fight the overwhelm, it's best to build one blog at a time. So, use the blog subject you can build a blog on faster.
Step 3: Verify that the topic is evergreen
You need to build an online business via your blog. You'd like to cash in years to come. While it is not bad to blog about seasonal things such as summer clothes, it is best to write about evergreen topics.
Those topics will be relevant each month and probably for years to come. Think parenting, careers, etc… They are things people may have interests in the whole year.
Imagine you had a blog about a specific phone model people no longer use, and all your hard work stop bringing money with a specific model that is not trending anymore.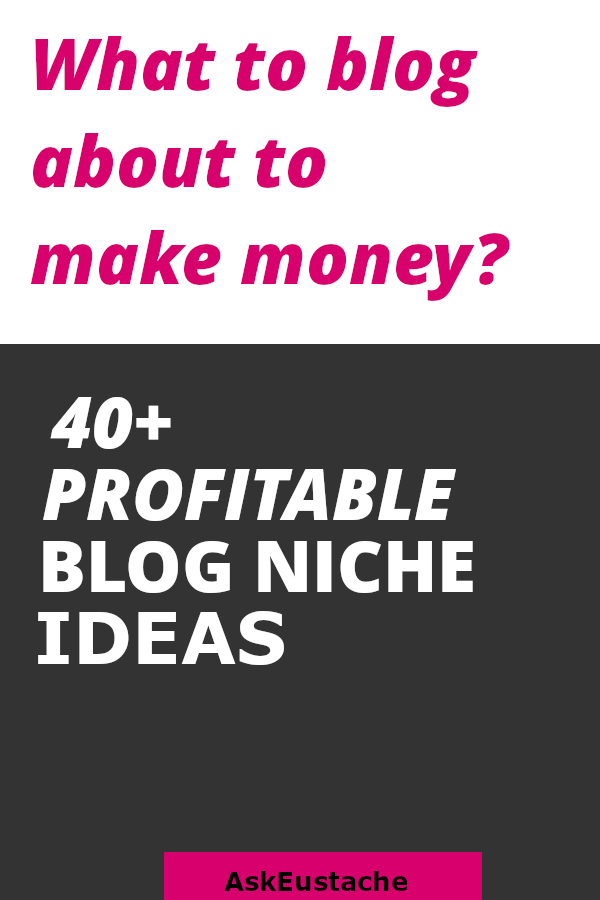 How To Find The Right Niche For Your Blog?
Once you pick your blog topic, you have to find an angle.
A blog niche is a segment of a larger audience where you target specific needs.
You find your blog niche when you find who you want to help.
Let's take an example to illustrate.
There are plenty of blogs about food and recipes. It may be hard to compete with established sites with thousands of visitors and a team of writers.
You'll stand out when you write for a segment of that market big sites don't mind focusing on. Let's say, recipes for busy moms.
First, your content will have a purpose: cooking healthy food fast.
Second, you'll look for the best tools to achieve something specific, hence increasing opportunities for relevant affiliate promotions.
Finally, you'll build authority around that subject and attract the right audience.
Bottom line: Finding a specific problem and helping your audience fix it is key for a profitable niche.
Here's a list of blog niche ideas to help you decide.
List of profitable blog topics (+ 40 blog niche ideas)
I'll list blog topic ideas. For each blog subject, I'll list blog niche ideas.
Reminder: a niche is a segment of a larger blog topic.
However, it is your job to find the right sub-niches. The thousands of people who read that article get the same suggestions.
For less competition, follow the advice about finding a niche to blog about. Fix a specific problem or feed a specific interest.
I'll start with the most popular. AskEustache falls into that category.
Personal Finance
This is one of the most profitable topics to write about. You get personal finance affiliate programs that pay up to $100 per lead interest in money is evergreen; advertisers are willing to pay high CPC for finance ads; and it has potential for traffic.
A lot of bloggers sharing income reports of $100,000 per month blogging are in a finance sub-niche.
Blog niche ideas for financial matters:
1.- Budgeting / saving money
2.- Loan and Financing
3.- Self Employment / Online Jobs
4.- How to make money blogging
5.- How to earn money working at home
6.- How to start a selling business online
Travel
Travel topic is great for ad income, affiliate commissions, and sponsored posts.
Subjects ideas to blog about traveling:
7.- Travel Insurance
8.- Travel Luggage
9.- Places to travel to by season
10.- Budget and money-saving tips for traveling
Technology
You can blog about so many things in Technology. Not limited to electronics, software, robots, etc…
Here are three blog niche ideas in technology to get you started:
11.- WordPress CMS management
12.- Software Development
13.- Internet Marketing
Photography + Videography
14.- Food Photography
15.- Photo And/Or Video Editing
16.- Photo and/or video gears
17.- DIY home video studio
Health & Fitness
Like I said, this list of blog niche ideas is here just to help you. Thousands of people are reading the same post. Think about a specific problem, if it is evergreen and gets enough traffic, write about it. In health and fitness, if I decide to write about weight loss, it could be belly fat or neck double chin. You get the point.
If I write about muscle building, it could be about exercises for specific body parts or with specific equipment. So, let's go over the list of health and fitness niche ideas.
18.- Weight loss
19.- Home fitness
20.- Building muscles
21.- Nutrition
22.- Haircare / Hairstyles
23.- Massage
24.- Healthcare
Cooking & Recipes
25.- Recipes with seasonal food
26.- healthy meals
27.- Cooking courses
Lifestyle
28.- Home Decor
29.- Home Organization
30.- Frugal Living
31.- Relationship
32.- Parenting
33.- Language Learning
34.- Teach how to play an instrument
Beauty And Fashion
35.- Clothes by season
36.- Dressing by body type
37.- Skincare / Makeup
DIY and Crafts
38.- Sewings
39.- Painting
40.- DIY wall decorating
How to Use Pinterest and Google to Find Blog Topics
Find more blog topics and blog niche ideas by Googling and browsing through Pinterest.
I talked about it earlier.
You can go to https://www.pinterest.com/categories/ for topic ideas. Click on each to find more specific blog niches.
You have an idea of how popular the topic is by looking at the number of followers.
However, look for something really specific. Not those categories like Photography with 74.4+ million followers.
The same goes for Google.
If you don't go through SEO tools, enter your keyword directly into the Google search bar.
Find blog niches by looking at suggestions, and related terms and by browsing sites in search result pages.
What to do next?
It depends on how you answered the question I asked earlier:
Where you're at in the process of building a blog?
So, with clear blog niche ideas, go:
Go blog about subjects that make money.