I've always been looking for a great life/work balance…
…And I know I have to be productive to work less and earn more.
So, I use a selective set of blogging tools that help me run my business blog.
I am quite happy because I earn $10~$35 EPMV (Earning Per Mille or Thousand Visitors) with ad networks on my blog. Combined with affiliate programs, it goes up to $56 RPM (Revenue per thousand visitors).
In this post, I'll list the best blogging tools I am using. Perhaps, they can help you too.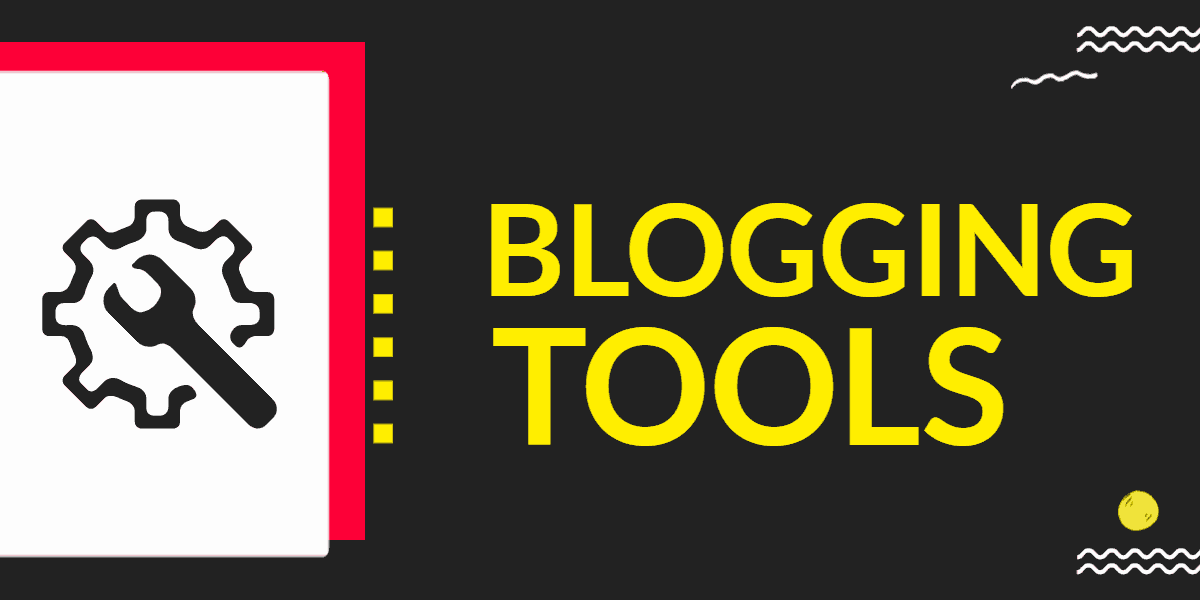 Table Of Contents
Web Hosting Tools
SiteGround

I moved AskEustache to SiteGround in November 2018. After 3 years, I moved to Netlify and built my website with Hugo. I remember how my 3 years with Siteground went.
my site loaded fast.
I could reach out to customer support anytime to get customized and expert help.
Plans start at $3.99 per month and they have awesome services: Cloud, Dedicated and shared servers to scale.
I could upgrade and downgrade without cost.
Read our review of SiteGround
In addition to that, I used CloudFlare for CDN and firewall. And I bought my domain from NameCheap.
If you need help starting a blog, I have a tutorial to help you:
How To Start A Blog And Make Money
Email Marketing Tools & Landing Page
Convertkit - #1 Recommended Email Service
I use Convertkit to grow a list and send emails to AskEustache's subscribers.
It is a powerful but affordable email marketing service with the features most bloggers want.
Click here to get your first month of Convertkit free.
Paid plans start at $29 per month. If you're not ready to pay, you can use their free plan.
it has advanced email automation. You can send autoresponder email sequences.
You don't pay for unsubscribed users you did not delete, unlike many programs.
it has a landing page, custom email forms, auto resend, automated RSS campaigns, and more.
Click here to get your first month of Convertkit free.
Recommended Reading:
Social Media Tools
TailWindApp
I use TailWind to schedule pins on Pinterest. It saves me a ton of time.
I use TailWind Tribe to get people to pin my content, and I use TailWind Loop to repin my content on autopilot.
WordPress Themes
GeneratePress
I developed a child theme of GeneratePress.
But you can use GeneratePress and tweak it to look like you want it without coding. I just don't like inline CSS.
The pro version has a lite page builder built-in; it has header features so you can create hero headers for your pages and even more.
SEO and SEM Tools
SemRush
This is my preferred SEM tool to gather effective keywords and analyze the market to get more search engine traffic. It helps you to:
perform deep keyword and competitor research.
find low competition keywords sites like Reddit, Quora, and Pinterest are ranking for.
analyze your competitors to find keywords you could rank for.
audit your site backlinks and find opportunities to build new ones.
It helps me find high CPC and profitable keywords for my blog and my t-shirt business.
SemRush has a free version with limited features. You can use it for free to track your most important keywords rank; perform keyword research; site audit and more.
Unlock the power of Semrush with a paid plan.
Google Console / SEO Power Suite
I use these tools to gather keywords to optimize my existing posts to get more blog traffic.
The free Google Console, formerly Google Webmaster Tools, helps me discover keywords my posts are ranked for on Google. I can update my posts to rank higher for keywords I did not initially target.
SEO Power Suite, with its tool called Rank Tracker, helps me to gather related keywords in one place. I can gather keywords from Google suggest, Google-related keywords, Bing, Yahoo, etc…
I can then remove duplicates, group them, and target my most related keywords based on search intent.
It is free until you want to save your reports or run tasks automatically and generate reports. Download it for free or buy a pro version.
Yoast SEO
Yoast is a WordPress SEO plugin that helps me get the work done for one site's Search Engine Optimization.
I can add meta tags to my website automatically.
get suggestions and a checklist when I am writing content.
Add data that customize the appearance of social shares, search engine listings, etc…
Google Analytics
I use Google Analytics to track how my posts perform. I can see which pages are most popular; which one get a high bounce rate and need improvements. Doing so, I indirectly SEO my blog by optimizing user engagement.
To read more on this: 10 Free SEO Tools To Grow Your Organic Traffic.
Video Marketing Tools
Canon Rebel SL2
I film with my Canon EOS Rebel SL2. It is the camera that I also recommend for YouTubers and bloggers.
With a flip touch screen, you can see what's recording when you're in front of the camera.
The Bluetooth and wireless features make it easy to film yourself while you can control camera settings via your computer or smartphone.
it is a DSLR camera so you can change the lens according to your needs and available space.
autofocus makes it easy to film yourself and it supports EF and EF-S lenses which have image stabilization to avoid blurry images.
It has built-in micro but the mic port makes it ideal for high-quality audio from an external microphone.
Buy the Canon SL2 on amazon US
Boya BY M1 Lavalier Microphone
Boya by M1 is the clip-on mic I use to record audio for my videos.
It works on smartphones, iPhones, and computers.
It gets higher-quality audio, reduces noise, and makes it easy to put a certain distance between you and the camera for better videos.
HitFilm Express
I use HitFilm Express to edit my videos. It is free to use, it has simple to advanced features to create high-quality videos.
HitFilm has a pro version or you can buy individual extensions which are part of the pro version. However, the free version is just fine to start making videos.
I particularly like the possibility to use templates. It speeds up the process of making videos.
Download HitFilm ExPress free.
TubeBuddy
TubeBuddy is a YouTube plugin that makes it easy to find popular tags and keywords on YouTube to get more video views. It is free until you need pro features…
Online Programs I Use to Make Money
Ezoic
I am using Ezoic to display ads on my blog. It is complementary to AdSense. It has a few ad networks competing so the best-paying one is displayed on my blog.
I use it because:
it allows me to add affiliate banners with a fixed price to compete with low-paying ads. (Tip: Don't set it too high. For Ex: I set some low-paying countries to $0.90 CPC minimum or $2.5 CPM).
it fixes the SSL mixed content error I got when only CloudFlare was installed on my site.
it tests ad sizes and placements automatically on pre-authorized positions based on revenue potential.
I get access to tens of premium publishers.
It's free.
It has flexible payment methods: Payoneer, PayPal, Wise, and cheque. The minimum payout is $20.
I earn $16 on average per thousand visitors with Ezoic. I have seen days where my revenue goes up to $43 EPMV (Earning / 1000 visitors).
I use some of the best Affiliate Programs: I am using the best affiliate networks to find high-paying affiliate programs that pay up to $7500 per sale and solve my audience's problems. I use programs that pay per lead, PPC affiliate programs, and affiliate programs that pay residual commissions.
Get More Done. Get a better Work/Life Balance
I am a solopreneur. I do everything on my blog:
installing WordPress and designing themes.
keyword research and content writing.
online marketing like social sharing, building backlinks, and community promotion.
and more…
I have a side day job. But I still have time for my friends and family. Feeling no burn-out.
Thankfully I can use these mostly free blogging tools. I could not do it without them.
It's true. It helps me to live a somehow frugal life. And I never lose my objective in sight: get more time free. So, I keep my income goal reasonable.
If you get co-workers, if you hire freelancers, you can get even more done using those tools.
Strive to get more done smarter than harder. And remember:
… tools are just tools. Be the guy behind who makes them useful to your cause.