Visual plays a big role on the internet; whether you want to sell products or write articles, you need illustration to increase conversion.
You can either download pictures from free stock photo sites or create your own. Sometimes, even photos taken from free stock images need to be redesigned to add your title or a custom picture to make it relevant and unique to your blog posts.
Here, free graphic design software comes to help you produce unique and high-quality pictures!
For a blogger, there's no better free graphic design software than software that helps to create professional illustrations fast and free for its article; he has much time to concentrate on content quality!
Those pieces of software are either open source, freeware, or both!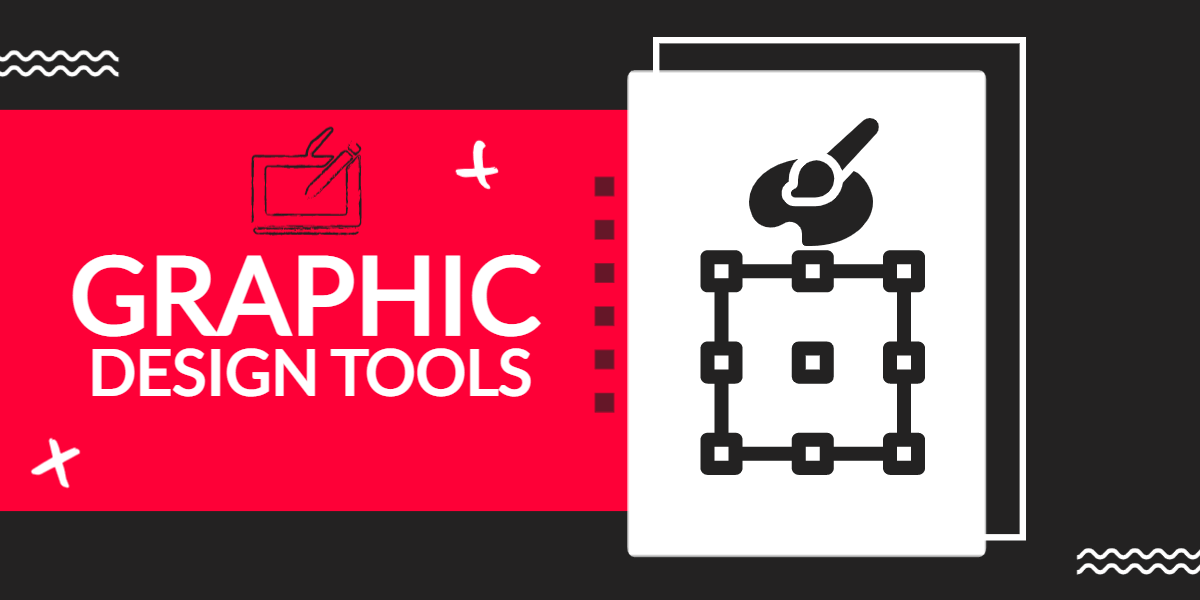 4 free graphic design software to create images to illustrate your blog posts
I'll recommend graphic design apps that are free and easy to use.
They can be powerful to create pro pictures as Photoshop does, but they are simple enough to create images free with no skills in no time!
Sometimes, you can use a screen capture picture to save custom pictures to mix to create a new one. The graphic that illustrates this article is simple, it contains the article title, and an image from serif.com and is made in less than 5 minutes.
1.- Canva
Canva is easy to use. You don't need to be a graphic designer. Just sign up and use their templates and millions of photos and illustrations to create designs.
It's simple with drag and drop and you can still create unique images and even upload your photos.
You can use it online or download the app on your device. It works on Windows, Mac, and android. Still, you need an internet connection to access the bank of images you need in your graphics.
You can start for free and use your creations commercially. To get access to more illustrations, background removal, and auto resize for other formats, you can upgrade to a Pro account.
However, the free version can help you craft high-quality blog images.
2.- Inkscape
Inkscape is free and open source. Once downloaded, you don't need a persistent internet connection to create images, unlike an online hosted app.
It's a powerful free graphic design software for vectors. At first glance, it's daunting. But after a few tutorials, you'll be able to design high-quality graphics.
Also, you'll find time-saving features such as vectorizing images or creating templates.
Inkscape can be used to create logos, books, blog images, illustrations, and more.
3.- Paint.NET
Pain.NET is made using the .NET windows framework to be a replacement for the Paint; software. So, it is made to run on the windows operating system only.
If it was developed as a replacement for Microsoft Paint, it turned into a complex free and open-source graphic software listed as an alternative to Photoshop.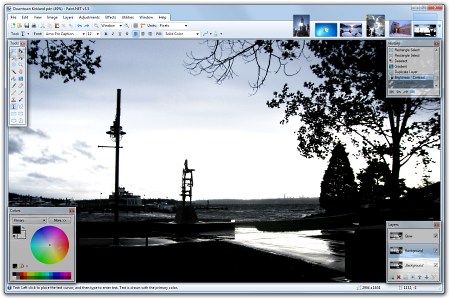 This is one of the software that I often use to create fast images for my articles! It has a large and growing community around it, support layers, includes a lot of special effects, is extendable, etc…
4.- GIMP
GIMP is the first alternative open-source graphic software to Adobe Photoshop; it is not listed at the first level because it requires a little bit of knowledge if you want more than text graphics!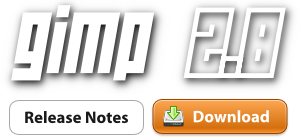 But, the GNU Image Manipulation Program ( GIMP ) is as powerful as Adobe Photoshop for image edition and drawing; and it is free and runs on Linux, Windows, and Mac OS.
Use these free apps to create free images to use with your articles and protect your article from using copyrighted materials!