How to optimize a blog post for SEO?
Search engines are the best traffic sources for many bloggers and affiliates.
This is the marketing channel that gets me the most traffic each month with minimal effort.
It is essentially useful when you promote residual affiliate programs that pay you every month per referral.
More importantly for making money blogging…
…with blog SEO, you can bring people with the intention to buy to your blog.
SEO also has the long-term potential to get you highly targeted blog traffic month after month.
In this post, we're just gonna talk about how to do that.
If you're just looking for the latest post related to Blog SEO, here they are.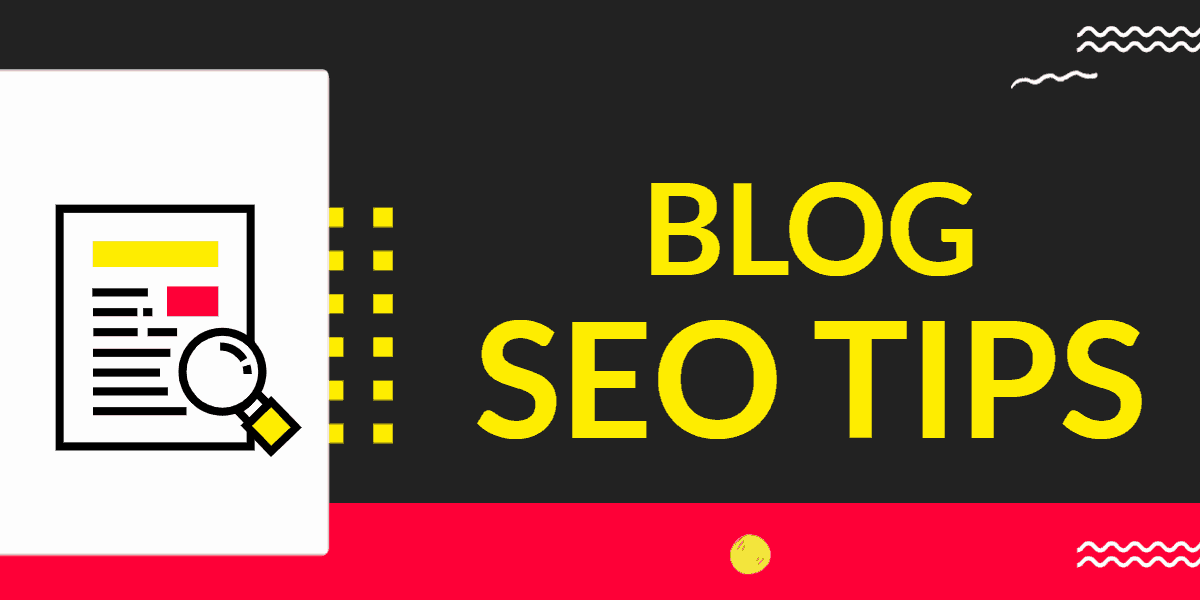 Table Of Contents
What is SEO?
SEO stands for Search Engine Optimisation. It's the process of optimizing web pages to get ranked in search results to get organic traffic.
You can drive search traffic from:
Traditional search engines like Google, Yahoo, and Bing.
Visual search engines such as Pinterest or YouTube.
Ready to start and grow your business?
Start a website, run email marketing, sell online courses, all in one place.
For a limited time, get 15% off 12 months of paid plans
SEO Basics For Bloggers - How Search Engines Work?
Search engines scan the web using robots called spiders. They add all pages they found into their databases called indexes.
Each time they want to deliver search results, they look into all indexed pages using sophisticated algorithms to return the possibly best results for the end-user.
In fact, SEO is mainly about optimizing your pages so the algorithms return your blog for a search query.
Most search results are a result of keyword research. However, it is the norm now to get keyword-less organic traffic using Google Discover.
You'll see that I reference SEMrush a lot in this article. That's because it's a suite of 40+ SEO tools that you can use to do a lot of things to get more search traffic.
I get you an extended trial of SEMrush pro, avail the deal here.
SEO For Bloggers
Blog SEO involves on-page SEO, SEO copywriting, Content Structure, Technical SEO, etc… It can be confusing. However, my goal is to give you SEO tips in a way that doesn't overwhelm you.
Follow this step-by-step workflow to optimize your articles to rank higher and drive organic traffic to your blog.
1.- Do Keyword Research & Focus on 3-5 long tail keywords
It all starts with proper keyword research. (Read our guide on keyword research for affiliate marketing).
Keyword research tools give you the words and phrases used to search for a particular topic. Some tools give you search volume estimation and how easy or difficult it is to rank those keywords.
You can use the Google search bar to get keyword ideas. You start typing and Google will recommend you similar keywords.
You can install a browser add-on like keyword surfer to get more keywords with their search volume.
However, the best keyword research tool I like to use is SEMrush. It's a paid tool with a limited free version.
AskEustache readers get an extended pro trial of SEMrush using this link.
Go to SEMrush and log into your account.
In the search bar, enter your seed keywords to get suggestions.
You'll get all data to take proper decisions such as search volume, keyword difficulties, related keywords, sites ranked for those keywords, etc…
If you go to the keyword magic tool, you'll get keywords grouped by semantic.
Focus on 3-5 keyword groups.
2.- Optimize for keywords behind the same search intent
Search engines are getting better over time at defining the intent behind a search query.
They improve by looking at how a user interacts with ranked pages.
When you're picking keywords to focus on, target keywords behind the same search intent. It means different keywords different people are using to look for the same thing.
A single article can rank for thousands of related keywords. They are not always obvious and not easy to guess.
One way to find those keywords is to use SEMrush domain overview.
Go to domain overview > enter the URL of a page ranked in the top 10 for your target keywords.
You'll see other keywords the same page is ranking for. They are pages search engines "think" that have the same search intent.
It is difficult to guess those keywords using traditional keyword research.
3.- Do on-page SEO & optimize copy for engagement
You need to optimize your pages to enter the SEO lifecycle.
It goes as follows:
1.- Your site is found on search engines because you're doing on-page SEO.
2.- Your site gets a higher ranking and more search traffic because of high user engagement.
3.- You get even more traffic when you start getting organic backlinks.
how to do on-page SEO?
Includes targeted keywords in strategic places like title, first paragraphs, headings, image file name, and image alt tag.
Avoid keyword stuffing, i,e, adding keywords for the sake of it where it doesn't make sense.
How to optimize for engagement?
Use short paragraphs, make the article easy to scan with descriptive headings, and answer the user's query.
Read the article about SEO copywriting techniques to get traffic and sales.
4.- Get your site mobile ready
More and more people are using mobile devices to visit web pages. Hence, Search engines rank websites that perform well on mobile devices.
If you need to get more search organic traffic, you need a mobile-friendly website. Google even uses mobile-first indexing. Among all, it means that your mobile site version affects how Google ranks you even on a Desktop.
how to get your site mobile-friendly?
Use responsive themes. Nowadays, most themes are responsive. I used GeneratePress when I was using WordPress. My custom-made theme now is based on it.
Improve site speed. Make your site loads fast.
5.- Create Content using Topic Cluster & Stay Organized
Boost your site SEO rankings by creating more content around a topic.
Topical relevance is just being relevant for a user's query because a website has a series of contents clustered around a specific topic.
Topical authority gives you search priority, higher ranking, thus, more search traffic.
Also, search engines favor topic-based content. A single piece of content that cover a topic in depth.
To get topical relevance, you need to create content using topic cluster.
It is simple.
You organize your blog into categories around a broad topic. Inside those categories, you create in-depth topic-based content called pillar content. Then you create more contents targeting similar keywords called clusters.
When you interlink pillar and cluster content, you increase topical authority. Both cluster and pillar content get a boost in ranking.
6.- Get Backlinks for your posts
A high-quality link is a vote for that page. More links mean more votes and higher search rankings.
You can increase the importance of your pages for search engines with internal links. You are in control of links from one page on your site to another.
It matters a lot. If you create content around a topic, you may already have a great internal link structure.
However, when you get backlinks, links from external sites, it carries more weight.
7.- Keep your content updated
Search engine always re-evaluate website to modify results on search pages so it remains current.
This is the opportunity for new pages to outrank outdated pages. So, to increase your rankings or to keep your search positions, always keep your content updated.
Blog SEO tips to keep content updated:
use Google console to find keywords you rank for in 2nd search result pages and improve.
set Trello automation to get reminded to update published posts every 6 months or each year.
don't add dates (ex: /site/24/02/) to your URL so you don't get broken links when you republish your posts.
Blog SEO For Beginners – What if you're just started?
When you read the blog SEO tips above, you may ask: what if I am just started with blogging and SEO?
Let me ask you…
If you're just started, should you fear competition from established sites?
The answer: Nope.
However, you should take into account keywords difficult to rank for. So…
1.- Focus on long-tail and low-competition keywords
Find easy to rank keywords using keyword research tools. Write blog posts around them optimized for user engagement and search engines.
Long tail keywords are mostly low competition keywords easier to rank for. They are keywords of at least four or five words search users are typing into the search bar.
If you find keywords difficult to rank for but possibly highly converting, you can still write about them. A keyword with high competition on Google may be easy to rank for on Pinterest.
Organic traffic is not the only source of traffic. When you're just started, it is recommended to increase blog traffic by other means.
In addition to that, articles around easy to rank keywords will increase your domain ranking. Over time, you may start ranking for difficult keywords if you increase topical relevance and build backlinks.
2.- Sprink keywords naturally into the content
When you read SEO advices to include targeted keywords at different places in your content, it may be tempting to add it where it does not make sense.
It's not a good move too to write content and force keywords into content after.
Here are my recommendations:
Add targeted keywords in title, then outline your articles. If you did your keyword research with SEMrush, you found keyword groups. Add these keywords as sub-headlines (h2-h3-h4).
Now that your content is structured, forget about keywords for a while and write your content. It is what I found useful to fight writer's block or overwhelm.
Then, when you're done, you can refine your articles and if possible, optimized it for keywords where it fits naturally.
SEMrush has a tool called SEMrush Writing Assistant that can help you find words top ten ranked sites for your target keywords are using.
3.- Convert traffic spikes into subscribers
When you're just started, you may stumble upon easy to rank keywords and get search traffic quickly. However, if you don't get backlinks to secure your positions, competitors will spy on your strategies and outrank you.
The solution is to:
convert website traffic into subscribers. Add an opt-in form to your posts and build a mailing list of your potential customers. Even if your traffic decline, your subscribers will remain.
monetize visitors with residual income affiliate programs. You'll get paid month after month for your referrals… even if traffic fades away.
However, if you get such converting traffic, make sure you build backlinks, create more content around that topic, and keep your content updated.
Important links:
Like it? Please, share it.