You know the saying: work smarter, not harder.
Get the tools that will skyrocket your blog traffic and revenue.
Learn exactly what you need to get a better blog, grow with targeted traffic, and get a higher conversion rate.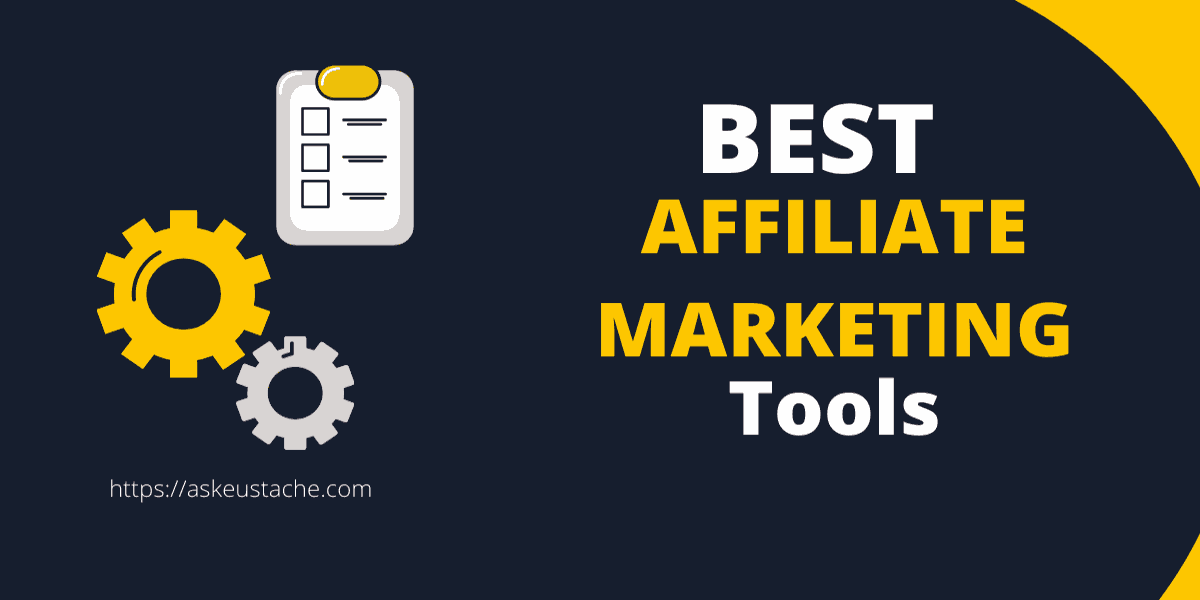 Table Of Contents
10 of The Best Affiliate tools That I recommend
In a hurry? Here are the top ten of the best affiliate marketing tools I recommend to bloggers and marketers.
These tools will help you start a blog, write better content, get more traffic, and convert that traffic into affiliate commissions.
Below, you'll find more affiliate tools and resources and learn more about how they can actually help you make more money with affiliate marketing.
Fast Hosting For Better SEO & Conversion
A fast hosting doesn't just make your site load fast which delights your audience; you also get more SEO traffic (site speed is a ranking signal) and more revenue with better conversion.
Here are my recommendations for the most affordable among the best hosting sites.
A2 Hosting – Fast Hosting starting at $2.99/month
A2 Hosting is a web host focused on speed. They are an independently owned hosting company where you can save a lot on their triennial plan.
They have a 30-day full refund and anytime pro-rated refund policy which makes them risk-free to try out.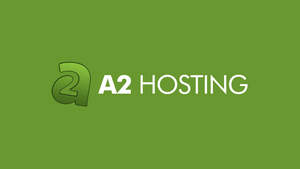 Why I recommend A2 Hosting: You get fast and reliable hosting starting at $2.99 per month with technologies such as lightspeed, free CDN, SSD/NVMe Drive.
You also get security-features like DDoS protection, virus scanning, and security monitoring 24/7 included.
You can start with the lowest plan and upgrade later if needed.
Cons: renewal rates are higher. Most speed features start at the Turbo Boost plan. Lowest price available only on triennially plan term.
CloudWays - Super Fast Cloud Managed Hosting
Need a host suitable for both new sites and established sites that receive thousands of visits a day? Your solution: Cloudways.
Cloudways is a fast, secure, managed cloud hosting platform for your sites and apps.
A site hosted on Cloudways loads really fast with built-in optimization and handles spikes of traffic well. If you move from another host, you get free migration.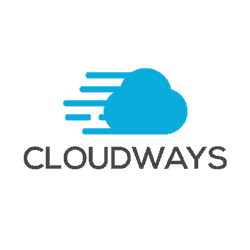 Why I recommend Cloudways: You get high-speed performance hosting on VPS (virtual private servers) with dedicated resources.
Your managed server is secured with dedicated firewalls, bot protection, 2-factor authentication, and regular OS patches.
You get Cloudways cloud managed hosting services at the price of shared hosting.
Cons: Email hosting not included.
Get a 3-day free trial of Cloudways without a credit card.
Conversion Optimization Tools:
If you want to increase your affiliate commissions with your existing traffic, you need better conversion rates. You need more people landed on your site to buy based on your recommendations.
Beside good copywriting, here are some affiliate marketing tools that will help you get that.
Lasso - Affiliate Link Management for WordPress
Lasso is a link management WordPress plugin with plans starting at $19/month. With it, you can create unlimited short affiliate links, track links with Google Analytics, generate display boxes like the one below with no coding.
Disclaimer: I hand-coded mines with the help of Hugo shortcodes.
Why I recommend Lasso: It helps you create affiliate link boxes that catch attention, drive click, and sales.
It find broken affiliate links for you and recommend you opportunities to link to affiliate offers in your posts.
It integrates with Amazon to display geo-localized links and notify you when affiliate products are out-of-stock.
Cons: it consume server resources.
PS: You can import your links from other plugins easily.
Alternatives
ClickMagick (hosted link management solutions): ClickMagick is a hosted solution to shorten and track affiliate links. It reduces stresses on your server but limits how many clicks your link gets each month. Also, you don't get affiliate display boxes.
ThristyAffiliates (Link management with yearly pricing): TA is a WordPress plugin with just link management like ClickMagick. No display boxes. But it has a free version and the pro plan costs $49 per year. Also, no affiliate display boxes.
It's up to you.
Thrive Architect - Conversion-Focused Page Elements
Build visually-pleasant content elements that attract click and sales with Thrive Architect without coding.
It's one of the best affiliate marketing tools to create high-converting landing pages, home pages, and category pages.
It can be used to created conversion-focused modules for your review, tool page, and regular posts… with drag and drop and WYSIWYG editor.
Furthermore, you'll get countdown timer, pop up maker, landing page templates, and more.
All of these for just a one-time price.
Get Thrive Architect today.
Email Automation & Sales Funnel Tools
Even with a fast site and conversion-focused elements on your pages, you won't convert all of your traffic.
You need to capture the email of those people not ready to buy, get them interested, and give them your affiliate links when they're ready to buy.
You can do so with the help of email marketing and sales funnels.
Converkit - Simple, Powerful for Affiliate Marketing
Convertkit is one of the best email services. It is simple to use yet powerful.
You can use Convertkit to build sales funnels for free. Their free plan don't include email automation.
Why I Recommend Convertkit: Free plan for up to 1000 subscribers. Paid plans starting at $29/month.
Easy to use and affiliate friendly, you can use their powerful automation features to convert cold traffic.
Convertkit Commerce is included for free. You can sell digital products even if you don't have a Stripe account.
Start with Convertkit for free
Best Alternative:
MailerLite: Free up to 1000 subscribers. Paid plans are affordable starting at $10 per month. Not as powerful as Convertkit and has a tough approval process. It's also time-consuming to build automated sequences. However, the price is really attractive. And while the tasks take time, they are feasible.
SEO Tools for Affiliate Marketers
SurferSEO - Free browser addon for keyword research
Keyword Surfer gives you search volume and related keywords while you're doing a search on Google. It's basically free keyword research for your affiliate posts.
Why I recommend SurferSEO: You can use the SurferSEO browser extension called Keyword Surfer to do keyword research for affiliate marketing for free directly in Google.
You can start a free trial for $1 to get more:
Get the content formulas based on ranked sites to get more search traffic. Get data such as word count, similar keywords to use, and keyword density.
Audit your existing blog posts for quick wins and SEO opportunities.
SEMrush - All-in-one Marketing Tool
SEMrush can help you find the keywords people use when they want to buy. They are called buyer-intent keywords.
When you create a project for your website, you receive backlink suggestions, SEMrush finds SEO issues hurting your site so you can fix them, you can also schedule social media posts.
Why I Recommend SEMrush: you save money with 40+ tools in one toolkit.
You also save time with SEmrush running tasks fast; you can even automate SEO tasks.
You can avail an extended trial using my link. (credit card required).
Best Alternative to SEMrush: AHrefs.
AHrefs is the closest competitor to SEMrush and it's as powerful. You can test the full version for $7 for 7 days.
They give away a free webmaster tool to audit your website and boost its SEO performance.
Yoast SEO
This is one of the best WordPress SEO plugins. This is the one I use on AskEustache for on-page SEO.
Why I recommend it: It is free. It adds codes that boost SEO and make technical SEO easy for you.
Content & Graphic Tools for Affiliate Marketers
Here's why you need the following affiliate marketing tools for growth.
People are likely to buy after seeing an image or a video. People's attention span is short, you need graphics to hook them into your content.
Furthermore, graphics can help you drive traffic from platforms like Pinterest, Google image search, social media feed, etc…
We still don't lose focus from our text content.
Grammarly – An Assistant to Write Better Content
Write clear and concise content with Grammarly. It comes as browser addons, desktop software, or Microsoft Office add-ons.
You can start for free and Grammarly will assist you to fix grammar mistakes in your writing.
Why I recommend Grammarly: It doesn't just help you fix grammar mistakes, it helps you improve your writing.
For someone like me whose English is not even the second language, I like it when Grammarly suggests synonyms and ideas to make sentences more concise.
Canva – Graphic design for everyone
Visual plays a big role online. Our brain processes images and videos faster than text. Canva is at the recourses for anyone to save time or to create stunning designs without graphic skills… just drag and drop.
Why I recommend Canva: You can use Canva free forever or you can upgrade for just $9.99 a month.
It's intuitive with drag and drop and thousands of templates to create beautiful graphics for your affiliate business.
It saves you time and open opportunities for anyone to create graphics that'll boost conversion rate, create e-books you can sell or anything else you can do with graphics.
Loom – Free Screencast software
With Loom, it's easy to make a video. You capture your screen and/or your camera; edit the video and upload it to Loom.
You can embed that video on your blog or let people watch it on Loom.
Why I recommend Loom: It's free to start. Less distraction that on YouTube.
You can even upgrade to a paid plan and remove Loom branding.
It's one of the best solutions for email courses, landing pages, tutorials, and demo videos.
Start to Create with Loom today
Make More Money with the best Affiliate Marketing Tools
Tools are just tools. You have to learn how to make them work for you.
These affiliate marketing tools can save you a lot of time and put most of your tasks on auto-pilot. Learn how to incorporate them into your workflow.
I'd suggest you a productivity tool for that: Trello.
Why I recommend Trello: Organize and keep track of your tasks in a beautiful Kanban board. You capture ideas before you forget them and they stay organized.
Want more tools? Check out: