Pinterest is still a good source of high-quality traffic in 2023.
However, Pinterest rules have changed. More than ever, you need the right tools to help you reach the right people on Pinterest.
Tailwind is among the best tools approved by Pinterest that can make a difference.
Disclaimer: I receive monetary compensation for writing this post. However, while this is a sponsored post, it's my honest opinion. I am a Tailwind user since 2018.
Tailwind is not mandatory for Pinterest marketing. You can pin manually on Pinterest or even use the native Pinterest scheduler. However, some features offered by Tailwind will make the process much easier and more effective.
Tailwind is a visual marketing suite. You can schedule posts either on Pinterest or Instagram.
In this post, I'll highlight some of these Tailwind's powerful features that can help you get more traffic from Pinterest.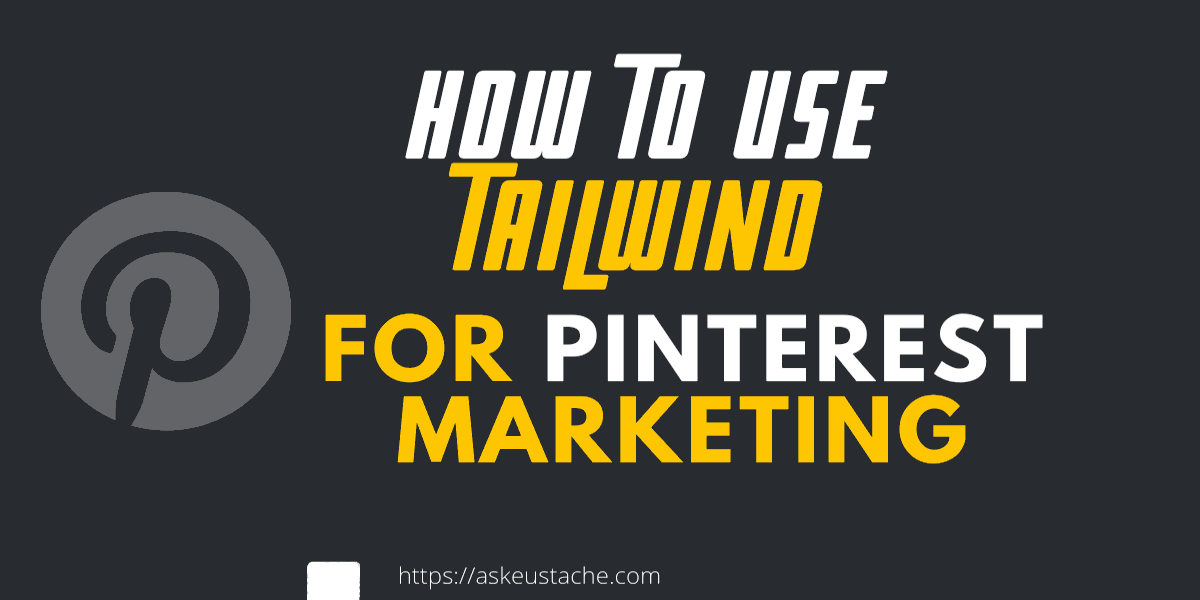 Best Ways To Use Tailwind To Get More Pageviews from Pinterest
Lately, searching for something on Pinterest was not a fun experience. It was due to particular pins or a slight variation being repinned over and over. In some searches, you could see multiple pins leading to the same page.
Fortunately, Pinterest has taken some actions to fix that.
But it meant more work for us, content producers. Now, Pinterest wants you to share fresh pins.
There have been changes in the algorithm as well. The time you post, the board you pin on, and the engagement the pin receives play a major role in its ranking for Pinterest searches.
In short, you can either give up on Pinterest or use the right tools and strategies to follow Pinterest's best practices.
Here's how Tailwind can help you save time while doing Pinterest marketing properly.
Ready to start and grow your business?
Start a website, run email marketing, sell online courses, all in one place.
For a limited time, get 15% off 12 months of paid plans
Tailwind Makes Pinterest Sharing Easy
Tailwind scheduling options for Pinterest will save you a lot of time. You can schedule pins for a week in less than one hour.
The Tailwind chrome extension makes it easy to pin images while browsing the web. You can use it to batch your scheduling on pages with multiple images. ex: group boards, Pinterest searches, Trello boards, etc… You can send the pin to multiple boards with intervals.
Tailwind Create makes it easy to create beautiful pins in minutes. You don't need to be a designer. Once generated and customized, you can send this image to be scheduled directly in the Tailwind publisher tab.
You can drag and drop images from your computer to Tailwind to share them on multiple boards.
All these features will save you time.
Get More Engagement with Tailwind Smart Pinning Schedule
Tailwind smart schedule will show you the best time to share your pin. It analyzes how your audience interacts with your pin and when they are active.
In the publisher tab, go to Your Schedule using the top menu to get smart recommendations. There, you'll set when you want Pinterest to automatically publish your pins.
For an active Pinterest profile, the Tailwind app will adjust suggestions for the best time to pin to receive high engagement.
The next time you schedule pins, Tailwind will add them to these time slots automatically. This will save you time while getting you more results on Pinterest.
Schedule Faster With Board List and Pin Interval
You can have a better impact on Pinterest with the Tailwind board list and pin interval.
In the publisher tab, click more > board list. A board list is just a list of boards you want to schedule pins to in one click. When you're about to select boards for a pin, select one of your lists, and voila. The pin will be shared on all boards on that list.
You don't have to select these boards individually every time.
But you don't want these pins to be shared back to back. Here comes pin interval.
With pin interval, choose how long Tailwind has to wait before sharing the same pin.
This way, your Pinterest profile doesn't look spam-y to the Pinterest algorithm or to your users. At the same time, you can schedule pins for an entire month with fewer clicks.
Make your lists with fewer than 5 boards to follow Pinterest's best practices. And always share your pins on your most relevant board first.
Create Graphic Designs To Share on Social Media Faster (No Design Skill needed)
With Tailwind Create, a feature of Tailwind, you can create images to share on Pinterest, Facebook, and Instagram.
The tool with create the designs with the desired size for each social platform. You don't have to resize anything.
The A.I. will generate a lot of images you can tweak to fit your brand.
Reach a Wider Audience with Tailwind Communities
You can reach people beyond your audience when someone else shares your pins.
Normally, it happens when you have a share button on your website.
But with your Tailwind account, you have access to Tailwind communities.
A Tailwind community is a group of niche-connected Pinterest users on Tailwind. You share their pins and they share yours.
It's different than sharing groups on Facebook. Tailwind community members will share your pins to Pinterest boards in the same categories as your blog.
You'll reach more people genuinely interested in your content and offers.
By now, you see how Tailwind is a huge time-saving tool for Pinterest marketing. Remember that you can try it out for free.
What's next?
Follow Pinterest Guidelines While Using Tailwind
Tailwind is a scheduler approved by Pinterest. When you use Tailwind options, they will remind you of the Pinterest best practices to apply in your marketing.
However, Tailwind won't do all the work for you.
What you need to remember is that Pinterest is both a visual and discovery platform or search engine.
For the visual part, Tailwind will still help. With the addition of Tailwind Create, use Tailwind to generate high-quality visuals in minutes even if you're not a designer.
Start a free trial of Tailwind now (first 100 pins free) to test Tailwind Create.
Pinterest is also a discovery platform. Its users search the platform for new ideas and tutorials. Thus, Pinterest is a search engine just like Google.
To get more people to find you on Pinterest, optimize your profile, boards, and pins to appear in Pinterest searches.
Do your keyword research on Pinterest. Schedule SEO-optimized pins on Tailwind to rank for these keywords.
Use Tailwind for Pinterest or Instagram Marketing
Pinterest is as good for Pinterest as for Instagram.
For Instagram, get hashtags suggestions and auto-post on Instagram. You don't a reminder to do it manually.
You get a visual calendar to arrange your posts for both Pinterest and Instagram.
Both are free to try.
Happy posting with Tailwind.