Do you want to drive real traffic to your website? You might try out blogging communities, content curator, social media and seo writing and other traffic methods; and they worked! But, did you try to increase your website traffic through proper pictures use? Yes, there are ways you use images that will increase considerably your audience; and, images can help double result for any other used method. We will talk about 4 ways to drive traffic to your website through proper pictures use in this article!
n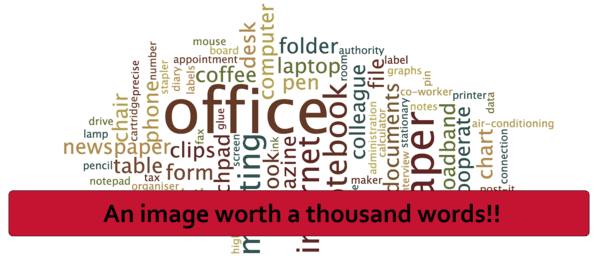 n
An image worth a thousand words; it is therefore more effective than headline. It can be used to promote your website at the first impression. For promoting article, it is good to create image that contain text, illustrations, people photos and screenshots. Using image in your published article will boost your site traffic considerably; let's consider 4 ways proper image use can drive your traffic.
n
1) It improves your Search Engine Ranking
n
Do you write epic and search engine friendly article? I am sure you do, but you're not the only one. There are a lot of author who do the same thing; but images are used differently; name count, alt tag count and you can rank higher by simply using pictures properly. Studies shown that search engines favorite long articles well written which has 3+ images above similar writing without images.
n
Send signals to search engines; as images normally serve as illustration, it looks for search engine, that an article with images, is somehow detailed. While you will keep your article readable, more text then image, you can improve performance with illustration and images well optimized.
n
2) It catches special attention on listing
n
You can get more traffic from listing by using images properly. Is you article listed on blogging communities, directories, feeds or anywhere else? You can get a special attention to your article with a great picture. It is known that headline is the key decision for someone to read an article; but you have up to 130  chars (70 for SEO purposes)!
n
If you fail at creating a headline that catch attention, you can rely on images for that! You have the opportunity to tell a thousand word in a simple graphic. According to your kind of content, you can use text as image, high quality photography and so on…
n
3) It increases social media audience
n
Micro format helps us to increase social media audience. And image is the key to grab the attention. If you use open graph, microformat.org tag or similar, your image will help you look better in social media feeds. Social media users tend to interact with post that attract them, and visual does it better than headline.
n
Also, there are social media around pictures such as pinterest, instagram! Using high quality pictures will just benefit to your audience and help you get more from social shares.
n
4) It get you traffic from search engines results for images
n
Another way you can use images to drive traffic is image searches. Optimize your image with proper alternative text (alt tag) is a great way to show up on searches engines results. Images has a dedicated section on most searches engines, and usually show up on regular searches. Usually, as bot don't understand image, it is recommended to fill alt, title, caption tag and use micro format!
n
While you are using images with text, you can easily catch user attention; they will lend them on your website to read more…
n
By proper image, i means the image that is the most appropriate to your kind of content. And for quality images you can use for free, check out our latest post "best 5 creamy royalty free stock photo sites"! Feel free to comment, share and review! proper images use can drive traffic; use them effectively to get more web traffic.