I usually recommend the following web hosts even when there's no deal running.
Cloudways (for everyone): Their BFCM deal is 40% OFF for the first four months. test it with a free 3-day trial before you commit.
A2 Hosting (for starters): Black Friday hosting deals starting at $1.99/mo.
WPX Hosting (for solopreneurs): Get up to 98% OFF on the first 2 months or 6 months free on biannual plans.
These are the same hosting services I'll still recommend to you when there's a discount.
However, I understand that at a discounted price, you may want to consider other options. Or you want to compare all solutions so you know you don't miss a great deal.
So, in total, you'll find 5 web hosting deals for Black Friday. (The first three are my top recommendations).
I'll list their pros and cons.
Table Of Contents
Best Web Hosting Deals for Black Friday & Cyber Monday 2023
| Company | BFCM Deal | Link |
| --- | --- | --- |
| A2 Hosting | Shared Hosting (From $1.99/mo)[No coupon coded needed] | Get This Deal |
| Cloudways | Super Fast Cloud Managed Hosting.(40% OFF first 4 months)[Coupon code: BFCM4040] | Get This Deal |
| WPX Hosting | Free CDN/Litespeed Powered Hosting. (up to 98% OFF)[No coupn code needed] | Get This Deal |
| Siteground | Up to 85% OFF. | Get This Deal |
| WPEngine | Managed WordPress Hosting(6 months free on annual plans)[No coupon code needed] | Get This Deal |
Featured Deal: Cloudways
Cloudways is a super-fast cloud-managed hosting platform. It's not shared hosting with limited resources. It's VPS hosting at the price of shared hosting.
It means that Cloudways is suitable for both new and high-traffic sites. Furthermore, it is managed with built-in speed technologies to host and serve your website super fast.
This year, Cloudways has a better black Friday hosting deal: 40% OFF the first 4 months.
Starting date: November 17, 2023.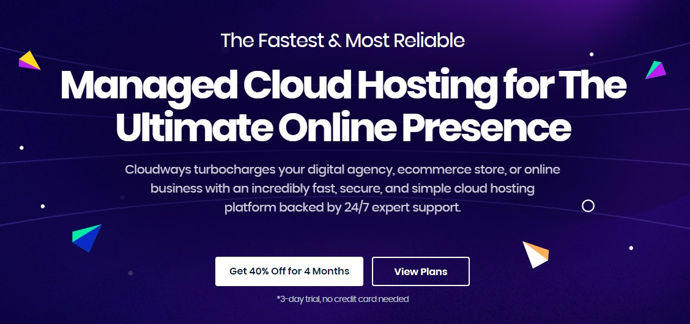 Cloudways manage servers for you so you don't have to deal with the console.
It's super fast, affordable, and with built-in security features.
The reason why it's not my only recommendation is that it's still a little bit technical. Partly, it's just because you have more server control.
For a limited time this Black Friday, get 40% OFF the first 4 months with Cloudways.
A2 Hosting (Fast Hosting Starting at $1.99/mo)
This is one of the best Black Friday shared hosting Deals.
A2 Hosting is focused on speed. And now, for a limited time, you get 3 years of reliable and fast hosting for less than $80.
Buying A2 Hosting is also risk-free. You get a 30-day full refund, then an anytime pro-rated refund.
a2 Hosting Black Friday Deal is live.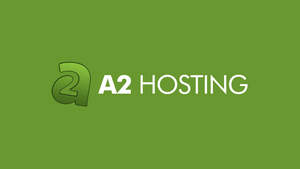 A2 Hosting makes your site load super fast with security measures included.
I recommend you the Turbo Boost plan with the latest speed technologies boosting your site SEO and engagement behind the scene.
Renewal rates are higher but you can skip hosting bills for the next 3 years.
Avail of this BFCM deal. No coupon code is required.
Get This Deal Now (From $1.99/mo)
| Discounts | Normal Price | Discounts |
| --- | --- | --- |
| Startup (Shared Hosting) | $8.99 | $1.99 (up to 78% OFF) |
| Turbo Boost (Shared Hosting) | $19.99 | $4.99 (up to 75% OFF) |
| Lift 4 (Managed VPS) | $45.49 | $19 (up to 57% OFF) |
| 1-Site with Turbo (Managed WordPress) | $24.46 | $9.99 (up to 61% OFF) |
WPX Hosting (LiteSpeed/Free CDN Powered Web Hosting)
WPX Hosting is more expensive than the above hosting providers. And this year, their web hosting black Friday deals are:
up to 98% OFF the first two months on monthly plans.
6 months free on a 2-year plan.
WPX hosting with its black Friday offer includes:

Daily malware scanning & Removal. (against corrupted plugins, themes, and attacks).
Enterprise-level DDOS Protection.
no blog visit limits.
Free migrations.
High-speed performance with Lightspeed servers and free CDN.
Fast Support.
Get WPX Hosting BFCM deals of up to 98% OFF.
Get Hosting on WPX Hosting today
Recap (My Best 3 Hosting Recommendations):
A2 Hosting: Shared Hosting – Starting at $1.99 per month for a limited time. High renewal prices but you can lock pricing for up to 3 years. Superfast hosting.
Cloudways: VPS Hosting – Starting at $10 per month. 40% OFF the first 4 months for a limited time. Same price for renewals. Managed Hosting but still technical. Blazing fast hosting.
WPX Hosting: Shared hosting at up to 98% OFF. Free CDN included. Free Malware removal. Same price for renewals. Not technical – easy with no experience. Superfast hosting.
Need more hosting comparisons?
WPEngine (6 Months Free)
Pay for one year on any WPEngine shared plans and get 6 months free.
This deal is live now for a limited time.
WPEngine plans start at $13 per month. But for a limited time, you get 6 months free when you pay annually.
Get 6 months free with WPEngine
Siteground (Up to 85% OFF)
AskEustache was hosted on SiteGround for three years. I took advantage of a three-year Black Friday deal and saved a lot.
Siteground is reliable with good uptime. But I don't give it all credit for my site speed.
I have a minimalist site optimized with one Javascript file call, image lazy-loaded, etc, and full-page caching activated at Cloudflare.
Unfortunately, the quality of Siteground services has degraded over time and the price has increased.

For sure, Siteground is still one of the top web hosting services. It's just that there are better options now.
If it's your choice to host on Siteground, their plans start at $6.99 per month which is ~50% OFF their $14.99 regular price.
---
Best Black Friday Web Hosting Deals Criteria
Like I said at the beginning of this post, you and I won't make a bad purchase due to discounted prices.
So, how do I pick up the best black Friday and cyber Monday hosting deals for you? What makes a deal good?
1.- BFCM Hosting Deal Criteria 1: Pricing Obviously
The primary reason for a discounted black Friday sale is to save us money.
All the web hosting black Friday deals I list here to save huge money.
2.- BFCM Hosting Deal Criteria 2: Value for Money
The hosting companies on this page will deliver high-quality services way past the shopping season. You'll also receive fast support and infrastructure updates.
On the other hand, you'd regret whatever low price you paid to acquire a service if it performs badly. Furthermore, a bad hosting company = your site performing badly for your readers = penalty from search engines = less traffic = less money.
You need to avail yourself of a deal for fast hosting with features that support your site and business.
3.- BFCM Web Hosting Sale Criteria 3: Money back guarantee
During these seasons, we make impulse shopping because we don't want to miss a good deal. It's indeed the best time to buy what we ever wanted at a cheaper price.
Hence, we need a good money-back guarantee if we ever make a mistake.
All the above deals have a good refund policy or you can try before you buy.
With A2 Hosting black Friday deals, you can request a full refund for the first 30 days and a pro-rated refund anytime later.
With Cloudways Black Friday Deal, you can test the platform free for 3 days without credit card.
Other Black Friday Deals
Black Friday SEO Software Discounts (Upcoming Posts)
Email & Sales Funnels Software Deals for Black Friday (Upcoming Posts)