Do you want to earn a decent income working at home?
Are you jobless?
Or, do you want to increase your monthly income for free?
It is very common today to earn money on the internet, in fact, 95% of what you are doing online is a source of earning (for example programming, writing articles, tweeting, using social networks like Facebook, creating designs, watching videos, and more…).
You just need to use a good program and the right method. In fact, money-making methods are legion. From writing to programming, from drawing to designing and more, money-making opportunities are open. You can stand as an expert in any field and earn money from freelance online jobs.
While making money online, even if there are thousands of ways to earn, it is common to distinguish two main methods:
Passive method.
Active method.
Passive methods include generating money by writing articles, owning a website, selling online, and more… You work once and watch your revenue grow. It is a nice way to earn, especially if you use recurring income programs.
There are also active methods. The task can be simple, but you need to repeat it each time you want to earn.
This is the case with work-at-home freelance jobs. It is like an office job where you need to work to get paid.
The difference is that you have no boss; you work at home online; you get paid daily, weekly or monthly; you work at your pace.
What are freelancing and outsourcing jobs?
Freelancing is a job without a real boss; you are a freelancer.
You have the skills; you can work wherever you want for anyone. Outsourcing jobs are internet jobs that are not limited to a country; you are not limited by your location.
All you need is an internet connection and some skills.
Ready to start and grow your business?
Start a website, run email marketing, sell online courses, all in one place.
For a limited time, get 15% off 12 months of paid plans
What Kinds of jobs are available online?
As I said, 95% of what you do online can bring money into your pocket.
Jobs can be about anything.
You earn completing a Twitter project (200 followers in a day), writing an article, etc… You follow your employer's requirements, complete the project, and get paid.
Each Freelance website will have its own categories for jobs, however, the most popular are:
Blog and Article writing
Design And Multimedia
Sales And Marketing
Translation freelancing
Programming jobs
Web development
Networking and Information systems
How do I get paid?
When you work on the internet, it is important to keep in mind how you will receive your payment.
You can also receive your money on your credit or debit card (such as Payoneer, Paxum, PayPal Debit Card, skrill card), by Check, Western Union, ACH, or wire transfer.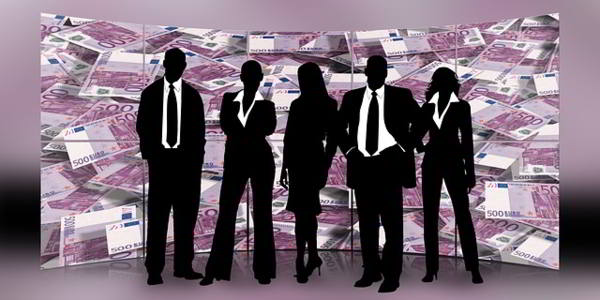 Where do I find online jobs?
You could accept a job directly from people who want to hire you online, but you'd better use a program that secures payment and process. And using such programs, you will find jobs and employers in one place.
They are called freelance marketplaces, outsourcing jobs catalogs, or freelance websites. They allow you to keep a profile where you build a reputation, create a portfolio and earn more money.
As you're reading articles on the freelance/work-at-home section on AskEustache, you'll discover freelance programs to make money. However, here is a list of the best and most popular freelance marketplaces:
freelancer.com: general freelance marketplaces where you can make money whatever your skill level. I am experienced with it and it is fully legit. I got paid over $250 from it already and got $110 from 2 jobs. They are paying through Payoneer, PayPal, Check, Wire transfer, and Skrill. The minimum payment is $30 and payments are made twice weekly.
hirewriters.com: If you want to make money working at home writing, you can use hirewriters.com! Get paid to write an average of $1.50 per 300 words article. The site owner can request articles from the site also. So, writers can have opportunities to write everywhere.
Upwork.com: It is also a general freelance marketplace I am experienced with. It has a $1 minimum payout through PayPal and Skrill, and a $20 payment threshold through Payoneer. You can request payment daily and get paid within 3 days. It allows you also to create your own company for free, get freelance jobs, and pay freelancers, all through the Upwork panel.
99designs: This is a freelance marketplace for graphic designers and photographers. Complete freelance design jobs and get paid to work from home online.