Avail ProWritingAid Black Friday Deal for 2022 and save up to 50%.
ProWritingAid is good for content writers for checking grammar mistakes, sentence structure, etc…
You can avail ProWritingAid Black Friday discount and get 50% off their already discounted one-time payment. You'll get access to the "lifetime" plan which includes all updates.
Offer valid: Coming in November for 2023.
You have a 14-day money-back guarantee.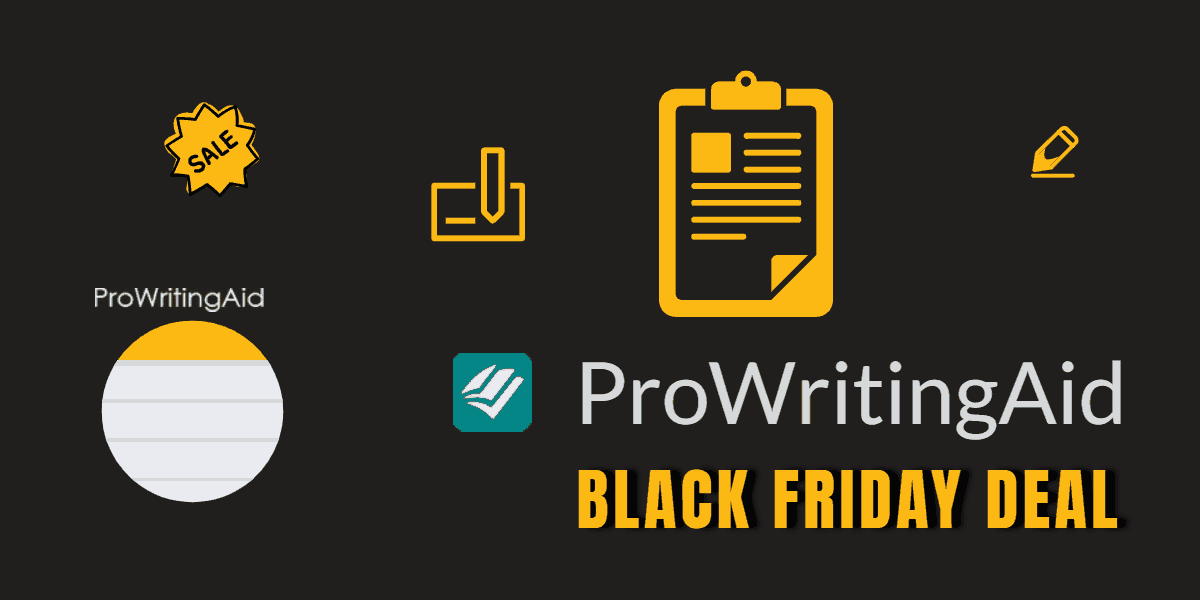 ProWritingAid Black Friday Deal 2021 – Who is it For?
ProWritingAid is the best alternative to Grammarly.
It has a free version, but also a premium, and a premium+ plan. For the paid plans, you can pay monthly/yearly or take advantage of the lifetime deal.
Last black Friday, you could get 50% OFF their already heavily discounted deal.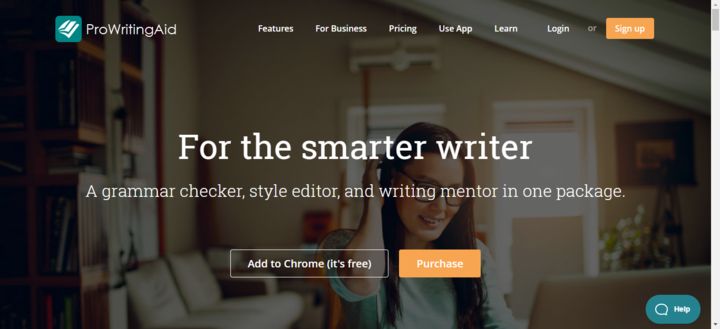 Why should you choose ProWritingAid?
The premium plan comes with a Desktop version and integration with Microsoft Word, Scrivener, and Google Docs. Just like with the free plan, you can install their browser add-on to fix grammar mistakes when you type online.
It supports markdown files. For me, being able to proofread markdown documents is a plus. If like me, you're publishing blog posts using markdown, you'll like this feature missing in Grammarly. I can write my post using Typora or MarkText and proofread it with ProWritingAid.
It is affordable. With a discount, it only costs $6.57 a month. So, by paying $79 yearly instead of $20 monthly, you can save up to 67%. Their lifetime deal is now $399. Better yet, they offer up to 50% OFF with the 2023 ProWritingAid Black Friday Sale.
Authors,
Content Writers,
Students,
and people whose English is not their native language will love ProWritingAid.
What ProWritingAid Can do Better?
You could simply use grammar checkers included in text editors such as Word or Typora. But they are not enough, unfortunately.
ProWritingAid goes beyond typos. It uses AI to catch grammar and spelling errors. It knows when a word is used out of context and can recommend synonyms to write better content.
You get suggestions to write concisely and to remove overused words.
Learn More About ProWritingAid
ProWritingAid will help you find strong words, optimize over-complicated sentences constructions, and become a better writer with other useful suggestions.
Other Black Friday / Cyber Monday Deals
ProWritingAid Black Friday Discount 2023 - My Recommendation
I highly recommend ProWritingAid to fix grammar mistakes and write better English.
They are the second-best grammar checker tool after Grammarly.
They are a better choice over Grammarly if:
you need to edit markdown files. (Grammarly has an API in beta that may help later).
you write fiction. (ProWritingAid is really good at helping here).
Get ProWritingAid Black Friday Deal